April has some of the best weather Austin sees all year. The days are getting warmer but the nights are still breezy and comfortable. Seize the season and enjoy some of the best April activities for kids in Austin!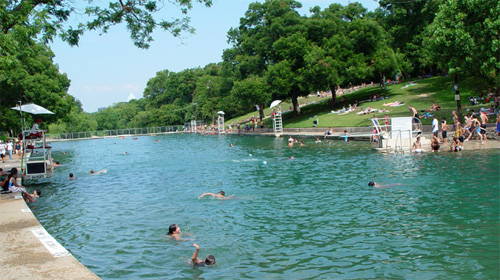 Image via AustinTexas.Gov
Beat the Heat
It's heating up and we can't wait to dive into the closest pool we can find. Austin has some of the state's best watering holes to enjoy on those super toasty days.
Barton Springs – This natural spring stays cool all year round, making it a very refreshing delight. The pool includes a diving board, shallow areas, public restrooms, lifeguards and a large grassy knoll for relaxing. The entrance fee for kids is only $2 for the entire day!
Deep Eddy Pool – Located in Central Austin, Deep Eddy Pool is the oldest swimming pool in Texas. Head to Splish Splash Movie Night to catch family-friendly movies you can enjoy poolside.
Comal River Tubing – The Comal River is less than an hour outside Austin, and tubing the water makes for the perfect day trip.
Town Lake – Situated in the middle of the city, the lake is a great place for older kids to enjoy paddle boarding, kayaking and rowing.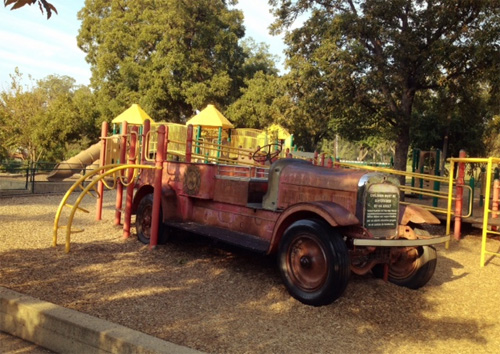 Image via do512
Play Around
A shady playground is the perfect place to run around and let off some steam. Austin has multiple playgrounds around the city for kids to enjoy.
Zilker Park – One of the best playgrounds in Austin with fun climbing structures, swings and an antique fire engine. Pet- and picnic-friendly!
Central Market North Lamar – This shady park features multiple structures appropriate for different age groups. The playground is located right off Central Market Café so parents can enjoy a bite to eat while their kids play.
Mueller Lake Park – This modern playground boasts unique structures, and the fence around the perimeter of the park makes it safe for children of all ages.
Bee Cave Central Park – This park includes multiple play structures as well as tube drums and pipes for young musicians. There are also walking trails and basketballs courts to enjoy.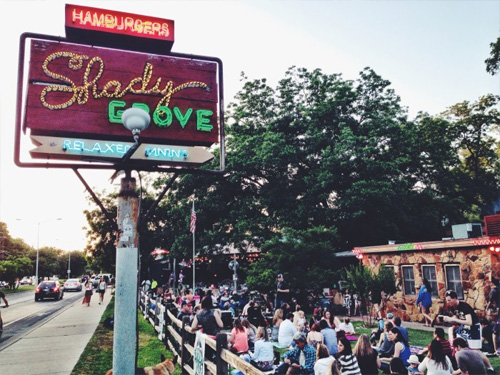 Image via 365 Things Austin
Festivals and Events
If you are in the mood to do something exciting and different, Austin is the perfect place to check out local festivals and activities. Fun events are scheduled every week!
Unplugged at the Grove – Kick off the music season with Austin's longest-running free concert series. Enjoy live music and delicious food under the warm Texas sky every other Thursday evening starting in April.
Art City Austin Festival – Featuring nearly 200 national artists, top local restaurants, two music stages and hands-on arts activities, Art City Austin is one of the city's favorite festivals.
Old Settler's Music Festival – For a finger-lickin' good time, check out the Old Settler's Music Festival at the Salt Lick BBQ Pavilion. Live music, arts and crafts, camping and food make this event a family favorite.
21st Annual Louisiana Swamp Thing and Crawfish Festival – If you are craving crawfish, there is no better place to be than the Louisiana Swamp Thing and Crawfish Festival, where they serve up more than 5,000 pounds of the delicacy. Enjoy all the crawfish and live music you can get!

Image via 365 Things Austin
Cool Down
There is no better way to cool down than with a giant ice cream cone. Indulge in the unique and delicious flavors Austin has to offer.
Amy's Ice Cream – A local favorite, Amy's is the best place to enjoy traditional ice cream with some impressive flavors.
Dolce Neve – For the best gelato, check out Dulce Neve. It offers a few classic flavors such as hazelnut, as well as local favorites like sweet potato, goat cheese and pecan.
Cow Tipping Creamery – This spot has some of the best soft-serve and unique toppings. A popular favorite is the "From Texas with Love," which includes Dr. Pepper cherry sauce, honeyed pecans, orange sugar crystals and Frito saltine toffee bark. Yum!
Coolhaus – For the most delicious ice cream sandwich you will ever taste, check out Coolhaus. The salted caramel ice cream sandwiched between two Snickerdoodle cookies is absolutely to die for!