Anti-Equality Legislators in Texas Desperately Trying to Resurrect Bills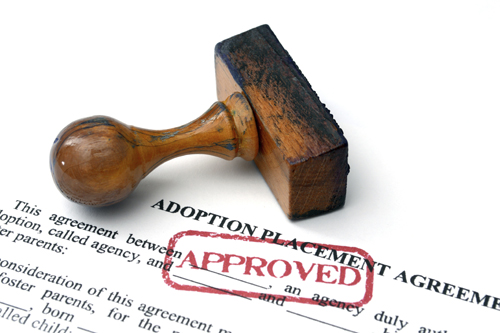 Last week, the Texas Legislature passed a deadline as anti-LGBT bills died in their current form. But the legislative session isn't over quite yet. Anti-equality lawmakers are desperately trying to resurrect their discriminatory proposals in the final days of session by attempting to include them in amendments to other bills.
Representative Scott Sanford intends to make one last attempt to add his anti-equality amendment based on HB3864, which would allow LGBT discrimination in adoption.
The Human Rights Campaign delivered a letter to Texas lawmakers last week, stating that the Donaldson Adoption Institute (DAI), Voice for Adoption (VFA), and North American Council on Adoptable Children (NACAC) opposed Rep. Sanford's effort to allow adoption agencies to discriminate against eligible parents and guardians, denying countless children access to caring homes. It could also prevent interfaith couples, same-sex couples, and couples that include one individual who was previously divorced from getting the opportunity to care for a child in need.
New York Senator Kirsten Gillibrand Announces Bill to Help Adoptive LGBT Parents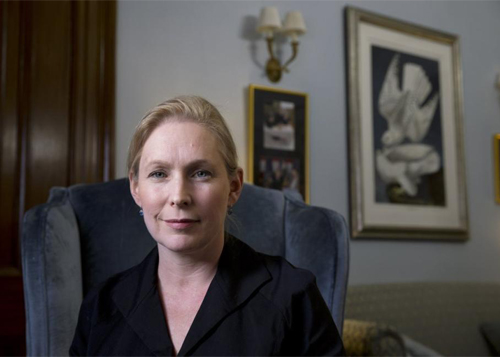 Sen. Kirsten Gillibrand (D-NY) announced a bill earlier this month that would remove legal barriers to adoption by lesbian, gay, and transgender parents. She will introduce legislation to prohibit discrimination against adoptive parents.
The Every Child Deserves a Family Act would forbid any entity that receives federal funds from discriminating against adoptive or foster parents based on sexual orientation, gender identity, or marital status.
Two Strangers Enrolled at the Same University Make an Amazing Discovery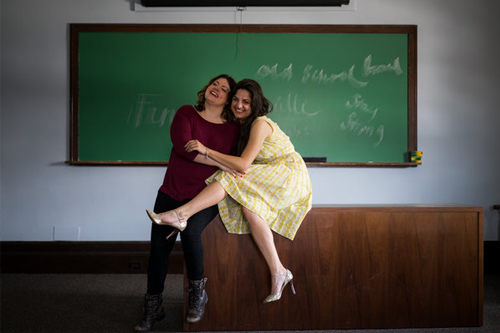 Lizzie Valverde and Katy Olson were strangers when they enrolled at Columbia University a few years ago. The two women had come to Columbia to learn the finer points of storytelling and wound up in the middle of a fascinating story of their own.
They sat across from each other in a classroom where the instructor asked students to go around the table and introduce themselves. Lizzie told the class, among other things, that she had been adopted as a child and was raising a young daughter. Lizzie's personal information matched closely with what Katy had recently learned about her own adoption and biological family. She realized that her new classmate could be her biological sister. Not wanting Lizzie to get away from her, Katy approached her after class and began asking detailed questions about her personal life — her maiden name, where she had been adopted, etc.
The two are now making up for lost time by getting to know each other.