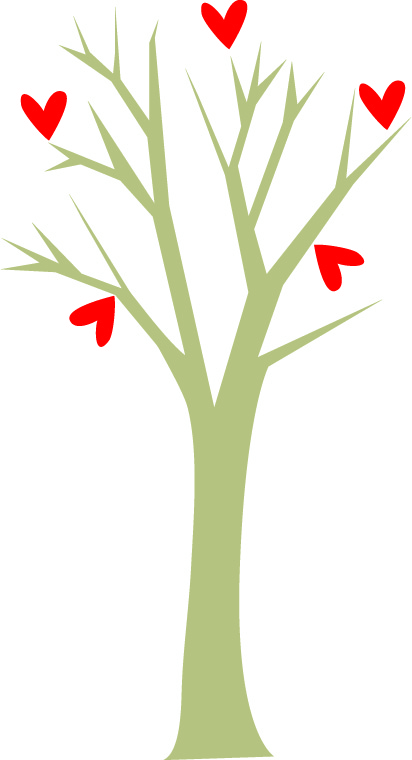 If you've been around Adoption Advocates at all, you've probably noticed that our logo predominantly features a tree with five hearts. But did you know that the tree has special meaning for us?
Adoption Advocates was founded by an adoptee who was placed for adoption in a closed adoption.  In 1953, at nine years old, Jane Hall was separated from her mother, father and three sisters and placed in an adoptive home. Despite being just a few miles from her sister, who was also placed for adoption, she had no contact with her birth family for years. She was fortunate to reconnect with  her birth family as an adult and has a relationship to this day with her three sisters.
She knew, when she founded Adoption Advocates, that she wanted to do things differently. She wanted an agency founded on the tenets of open adoption. Fifteen years into service, we decided it was time for a logo that represented us and our philosophy. We hired a local graphic artist, Trina Bentley, whose approach was to really dive in and get to know who we are and what we represent. After a few weeks, she came back to us with some options. Although we took a few days to think about the different designs she created, it was unanimous that we decided on the tree with the five hearts. The tree was perfect. Roots, branches, hearts.
Roots. Open adoption was founded because of our inherent need to know our roots.
Branches. There are many varied relationships in adoption. We say "there can't be too many people to love a child."
Hearts. Five hearts. Each one represents a member of the triad. Birth mother, birth father, adoptee, and one for each adoptive parent. All are important members of the triad.
We hope you love it as much as we do!